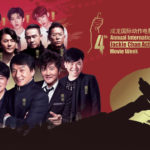 This year, the 4th Annual Jackie Chan Action Movie Week will be held in Datong, Shanxi Province. The opening ceremony will be held on July 18, 2018, kickstarting the event with a star-studded concert with performing guests including Emil Chau, Sun Nan, new idol boy Le Hua Qi Zi NEXT; actors from the Young and Dangerous, Ekin Cheng, Jordan Chan, Michael Tse, Chin Ka-Lok, Jerry Lamb; Thai artist Mike Angelo and others.
Datong is well known for its profound culture and historical buildings dating back several hundred years.
The Action Movie Week event will be held over 5 days and end on July 22, 2018.